The HP Printer Error C4EBA341 is an issue which is caused because of improper installation of the Printer Ink Cartridges.

Fix this Error C4EBA341 in HP Officejet Pro 6830
Open the cartridge access door, when the printer is "on". Let it move from right, then unplug its power cord from the printer.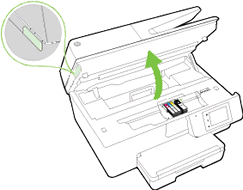 Shut down your computer.

Now power off your wireless router.

Extract the ink cartridges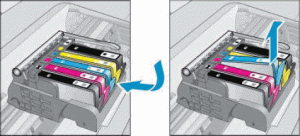 Wait for a period of around 30-40 seconds.

Plug in power cord to printer, in case it does not start (power on) automatically then press the "on" button and start it manually.

In case the error still exists then do the following:
– Turn on the wireless router, wait for a period of 30 seconds and verify if the error is still showing up on the printer.
– In case the error still displays, contact your Internet Service Provide to check the firmware update for router.
-In case the error still persists, connect to an HP executive for assistance.